11 May 2023 /
FIRST-HAND ACCOUNT OF THE TRAGIC SITUATION UNFOLDING IN SUDAN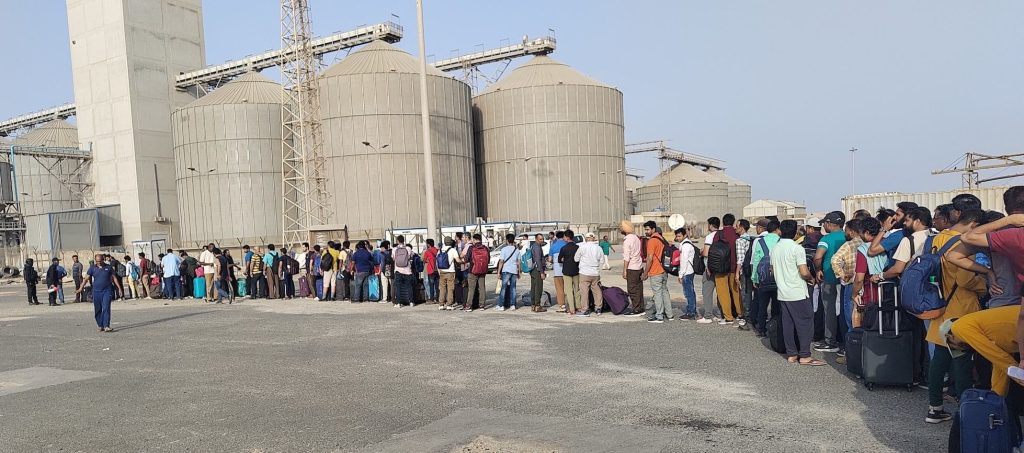 "Amid the ongoing deadly power struggle between the top military leaders of Sudan, evacuations have begun, including as part of India's Operation 'Kaveri', which has helped more than 3,500 Indian citizens living in the country. Radhuveer Sharma is one of them. He gave UN News a first-hand account of the tragic situation unfolding in Sudan," reports UN News on the alarming situation in Sudan faced by many during the ongoing conflicts there.
More than 400 people have been killed and tens of thousands of people have been displaced, including more than 1 lakh people fled to the neighbouring countries, as per the UN Reports.
On 15 April, 2023 an outbreak of armed clashes between the Rapid Support Forces (RSF) and Sudanese Armed Forces (SAF) were reported in many parts of the capital Khartoum and other areas outside the capital, and the RSF claimed that it had taken control of Khartoum international airport, Merowe airport, al-Obeid airport and the presidential palace.
"The RSF, an independent Sudanese military force, grew out of the Janjaweed militia, formerly active in the Darfur region of the country. The organization has been involved in talks aimed at a transition from the military rule in place since the 2021 military coup, to a civilian government," reported UN News on 15 April 2023.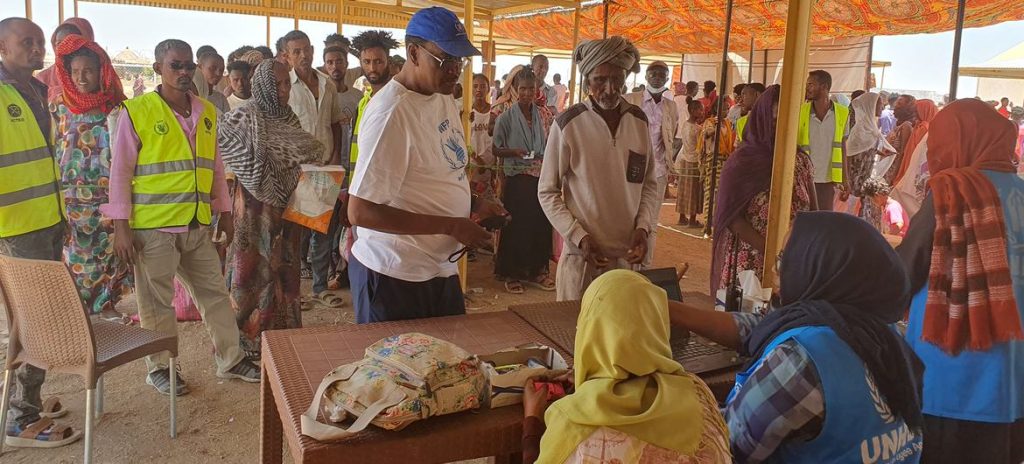 UN agencies have been helping to provide emergency relief support, including the International Organization for Migration (IOM), whose Displacement Tracking Matrix (DTM) aims at assisting refugees and third country nationals who are desperately trying to protect innocent people from the conflict and war.
UN News elaborately describes the pathetic situation in Sudan highlighting a story of Raghuveer Sharma, who was caught in the crossfire and was relieved when he was rescued by the Indian Army in its historic evacuation operation, Kaveri, which helped more than 3,500 Indian citizens living in Sudan.
Raghuveer Sharma is one among them, giving a first-hand account of the tragic situation unfolding in Sudan, as reported by UN News on 'Migrants and Refugees' on 8 May 2023.
"Raghuveer Sharma moved to Sudan in 2021 with his brother. At the time violence broke out, he was working at the Omega steel plant and living with 160 workers in a guest house on the company's premises 15 kilometres outside the capital city of Khartoum," says the report.
"We worked to clean the environment by recycling scrap metal. It had been almost two years since I had lived there, and things were going well. Unexpectedly, the conflict started there on 15 April. Both the military and the paramilitary fought amongst themselves, and the airport was shelled and burnt. When the airport was destroyed, we got worried about how we would return home to India. We were not even able to contact anyone in India. We were trying to establish contact with the Indian Embassy as well, but network problems made that difficult. Fighter planes flew over the guest house where we were staying, dropping ammunition and missiles. We were very worried about how to get to a safe place in Sudan," reports UN News.
"On 17 April, a group of armed men entered the guest house. We all locked ourselves in a room in fear. They were vandalizing and firing their guns indiscriminately and speaking in a local language we could not understand. Then they took one of our colleagues hostage. He started shouting for help.
Gathering courage, we went to rescue him, and gave them whatever we had – mobile phones, laptops – gave them keys of the vehicles, and that's how we managed to send them away.
They came back again and again, hour after hour, and took whatever they wanted. They would come, we would offer them a car, and they would take it. We had 10 to 15 vehicles with us.
It went on this way for seven days. They came every day, and we all would assemble outside the guest house. During this time, we could neither sleep properly nor eat. When they would come, we would go out and give them whatever they wanted. By staying calm, we were able to save our lives," Sharma said.
"On 23 April, an Indian Embassy bus picked us up, taking us on an almost 1,000-kilometre journey to Port Sudan. When we reached Port Sudan, we finally felt relieved when we saw the Indian Army. We felt an immense sense of relief that our lives may be saved.
We can only pray for Sudan. It would be good if the UN can take some action, especially for the children who are being exploited by the paramilitaries.
The people of Sudan love us, and they are happy to help. There is a lot of respect for Indians. People are also crazy about Bollywood. Sudanese people listen to Hindi songs, and Indian Bollywood stars like Amitabh Bachchan, Shah Rukh Khan, Salman Khan are easily recognized by everyone.
I hope that everything gets back to normal in Sudan soon," Raghuveer Sharma said.
The Government of India has rescued more than 3500 people from Sudan via 17 Indian Air Force flights and 5 Indian Navy Ships.
Meanwhile, India is planning to undertake another evacuation programme in coming days for the remaining stranded Indians in conflict-hit Sudan. The Indian Embassy in Sudan has reported that it would release a short notice for evacuation and facilitate easy access to evacuation flights from Port Sudan.
It is requested all Indians in Sudan, who are willing to evacuate, to reach Port Sudan by tomorrow.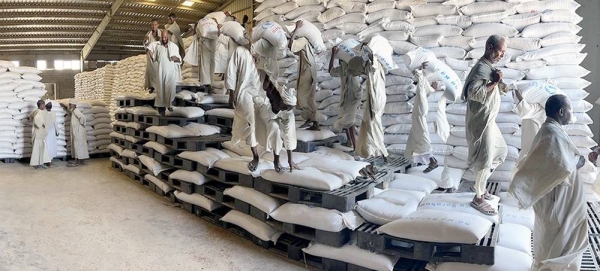 Speaking at a press briefing at Geneva, International Organisation for Migration (IOM) spokesperson Paul Dillon said that more than 7 lakh people were now internally displaced by the armed clashes between rival militaries across Sudan since 15 April 2023, reports UN News on 9 May 2023.
"The number of internally displaced (IDPs) in Sudan has more than doubled in just the last week," he added.
Meanwhile, Antonio Guterres, the UN Secretary-General has strongly condemned the looting of the World Food Programme's (WFP) main office at Kartourm, the capital of Sudan and described it as 'violation of humanitarian facilities'. He also reiterated the need to protect and respect humanitarian workers and facilities including hospitals and civilian infrastructures to protect and save the lives in Sudan.
The UN agency has resumed its operations after a temporary pause following the killing of three of its aid workers and now more than 35000 people with food assistance have reached Sudan.
World Food Programme (WFP) warned that between 2 and 2.5 million people may face acute hunger in the coming months and the biggest spikes in food insecurity could occur in West Darfur, West Kordofan, Blue Nile, Red Sea and North Darfur states, reports UN News.