10 October 2023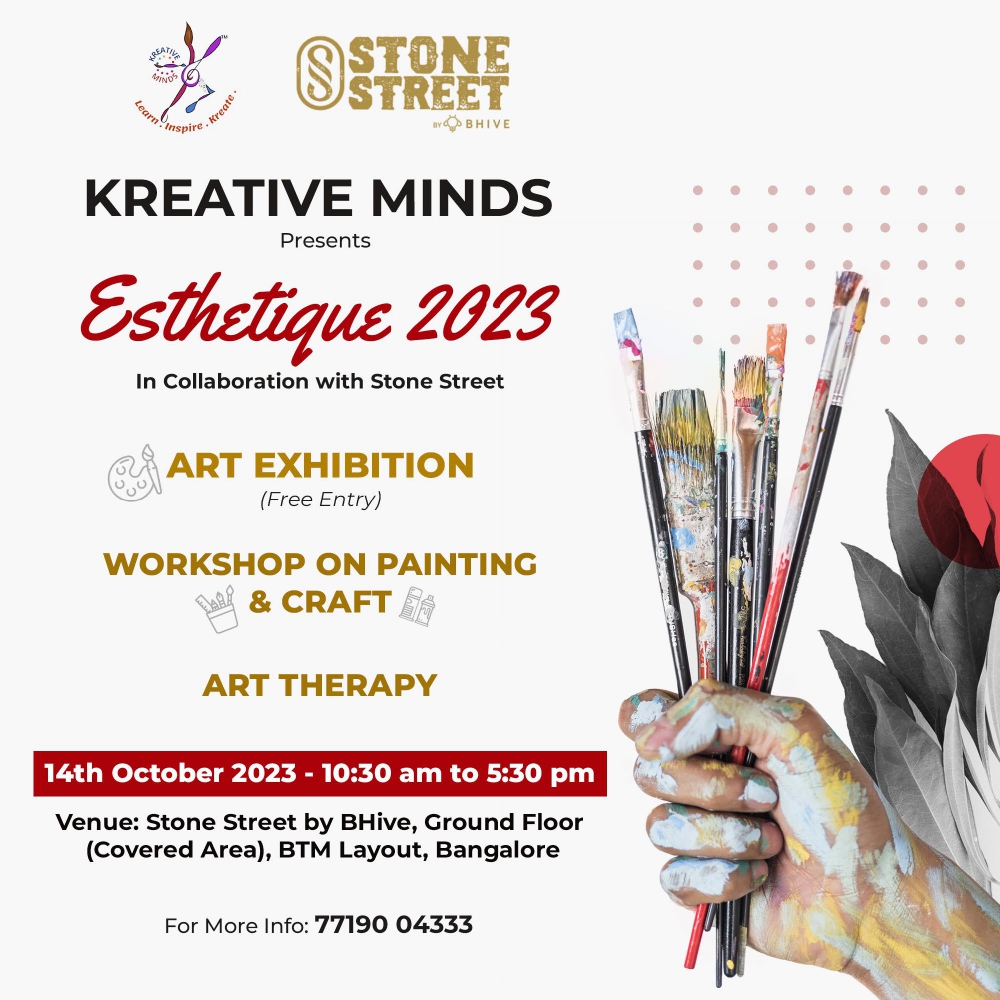 ESTHETIQUE 2023 – AN ART SHOW AND WORKSHOPS ON PAINTING & CRAFT
ESTHETIQUE 2023 – an Art Exhibition and workshops on Painting, Craft & Art Therapy by KREATIVE MINDS, Bangalore in collaboration with STONE STREET by BHive will be held at Stone Street by BHive, BTM Layout, Bangalore on 14th October 2023 from 10.30 AM till 5.30 PM. MK Ravindra, founder of BHive, Bangalore will attend the programme.
This one-day extravaganza promises an enriching experience for art enthusiasts of all ages.
PROGRAMMES – ART & CRAFT WORKSHOPS ON 14TH OF OCTOBER 2023
WORKSHOP ON PAINTING & CRAFT (Open to All)
Session 1 (6-10 years): Workshop on the enchanting world of Madhubani Art style.
Session 2 (11-16 years):
Workshop on Madhubani art style and will discover the importance of sketchbooks.
ART THERAPY WORKSHOP
An insightful session, open to all, tailored for today's working professionals led by Amrita Tiwary, founder, Kreative Minds, Bangalore.