30 September 2023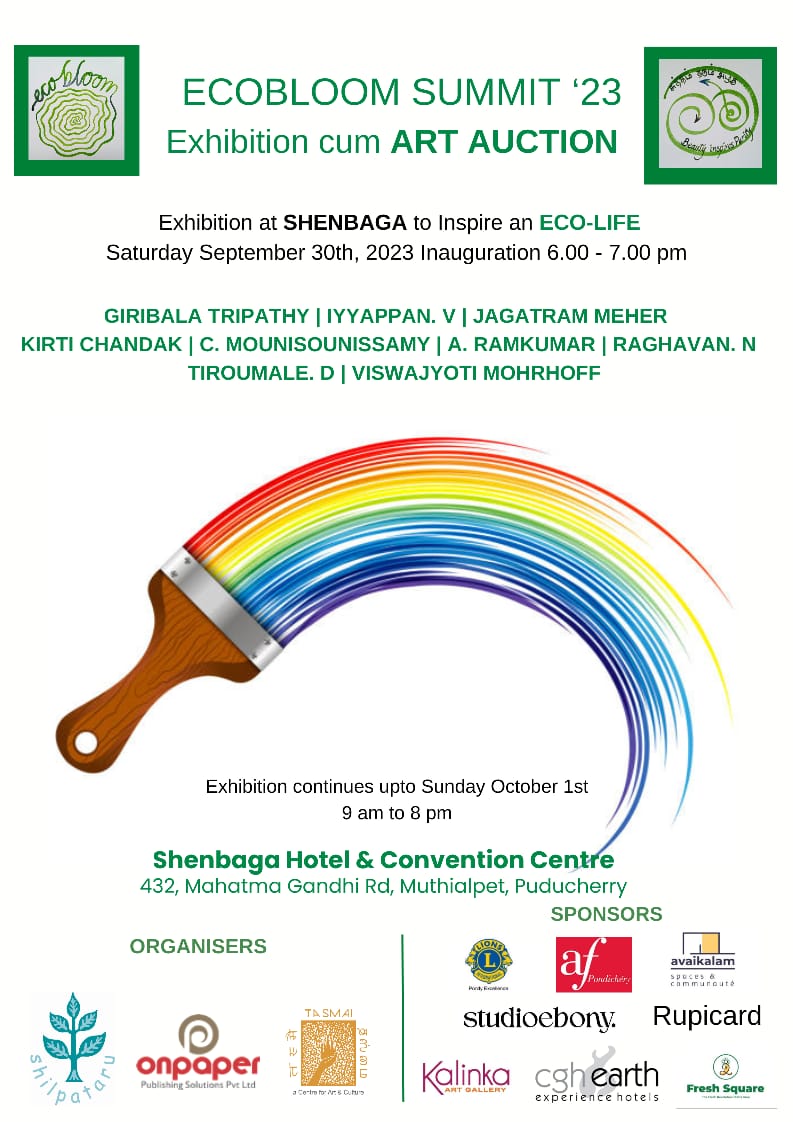 The ECOBLOOM SUMMIT '23
Saturday & Sunday /  30 September & 1 October 2023
The ECOBLOOM SUMMIT '23, a vibrant Meet encompassing Art, Music and Discussions participating Eco-Investors, mentors and environmental experts commenced with a splendid inaugural ceremony held at Shenbaga Hotel & Convention Centre, Puducherry.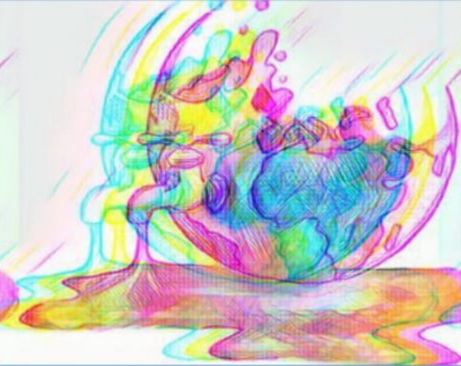 The inauguration unfolded with the mesmerizing programmes including an Art Exhibition cum ART AUCTION to inspire an Eco-life by well-known artists GIRIBALA TRIPATHY, IYYAPPAN. V, JAGATHRAM MEHER, KIRTI CHANDAK, C. MOUNISOUNISSAMY, A. RAMKUMAR, RAGHAVAN. N, TIROUMALE. D, VISWAJYOTI MOHRHOFF. Exhibition is scheduled to run till 1 October 2023 from 9.00 AM to 8.00 PM.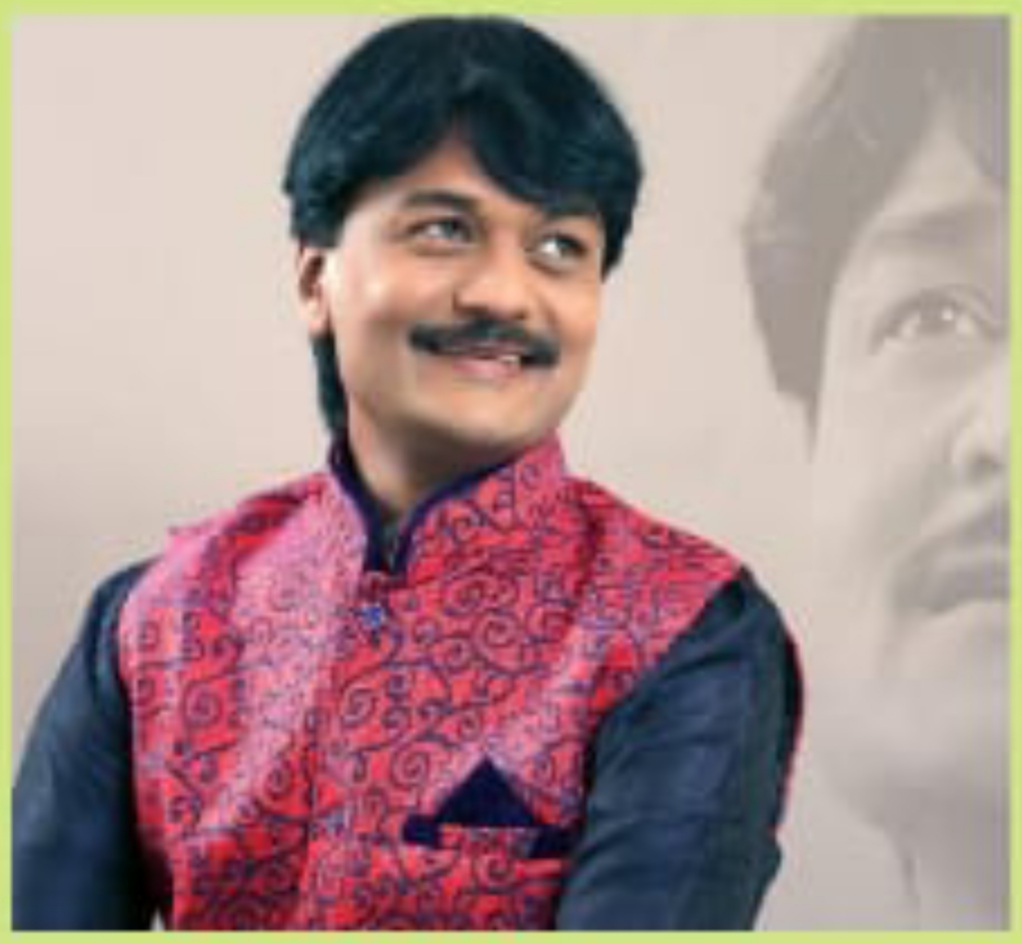 Musical extravaganza of Hindustani Vocal by Pandit Shri JAYATEERTH MEVUNDI of Kirana Gharana, accompanied by renowned artists Roopak Kallurkar on Tabla and Gaurav Gadiyar on Harmonium is scheduled on 1 October 2023 @ 7.00 PM. Pandit Shri Jayateerth Mevundi is a 'graded A Top' artist by AIR and Doordarshan, has set his own scales of excellence in the Hindustani classical from Hubli-Dharwad, Karnataka who has been blessed by legendary musicians Bharat Ratna Pandit Ravishankar, Bharat Ratna Pandit Bhimsen Joshi and Bharat Ratna Lata Mangeshkar.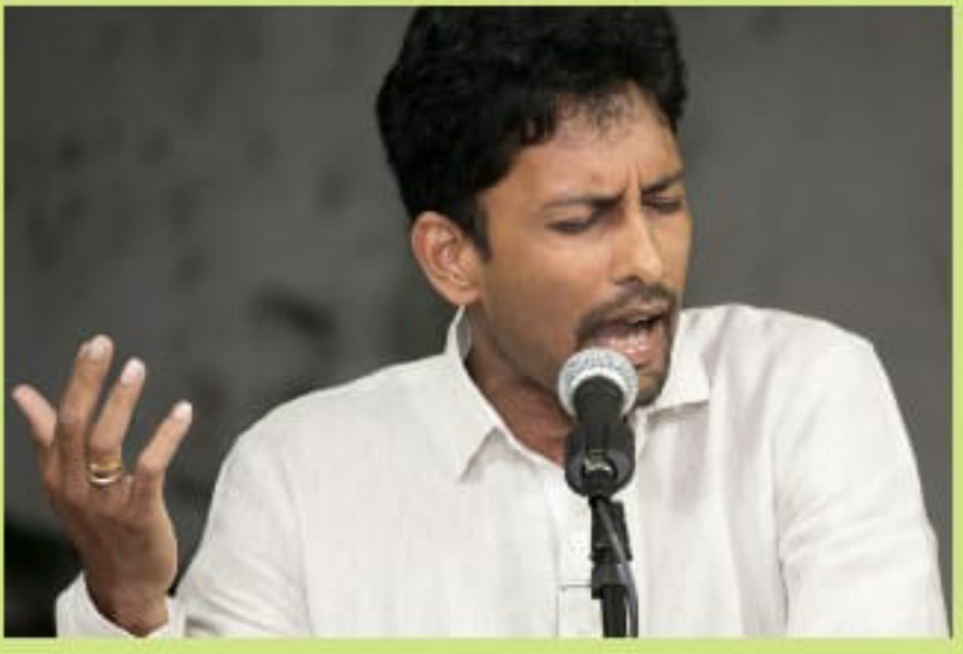 Renowned Chennai based Carnatic vocalist, multi-instrumentalist, composer and music educator Ragavan Manian presents a spendit concert – Bharati in Kannamma – Elements in Love by The Raga Mania Fusion Quartet on Sunday, 30 September 2023 @7. 00PM.
VENUE: SHENBAGA HOTEL & CONVENTION CENTRE / 432, Mahatma Gandhi Road, Muthialpet, Puducherry