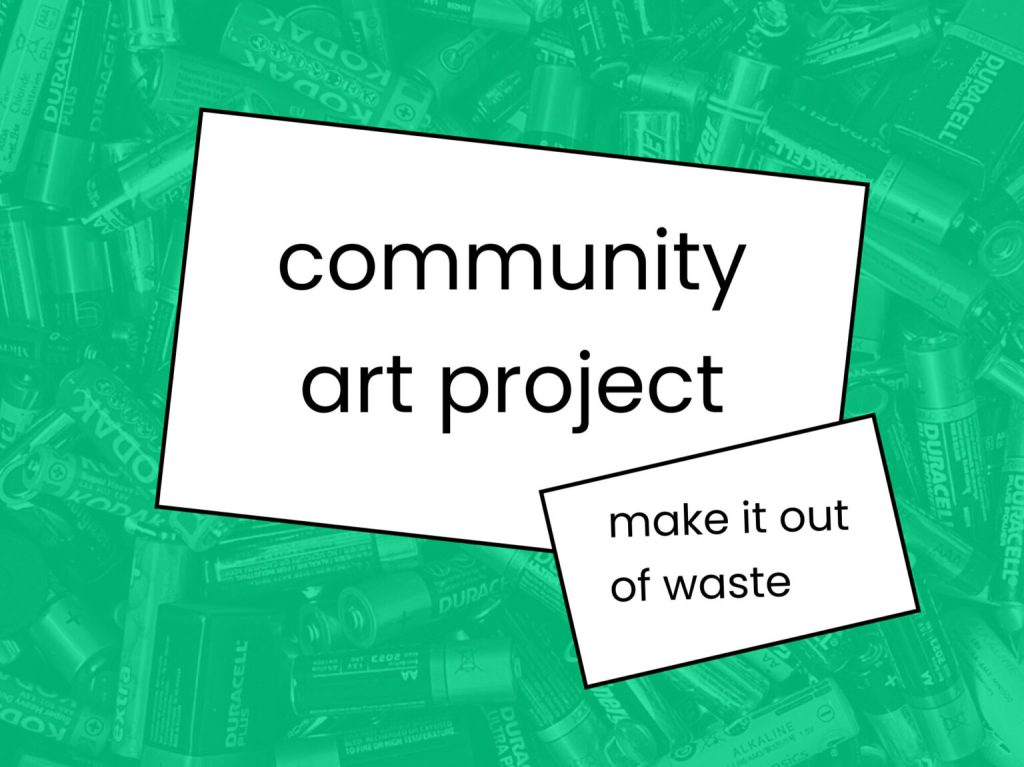 4 April 2023
COMMUNITY ART PROJECT BY COLLABORATIVE ART SPACE
COLLABORATIVE ART SPACE has recently called for a unique Art Project – collaborative community art projects that are most environment-friendly art pieces, created out of at least 50 per cent waste materials to foster artistic growth and creativity among young talented artists from India and abroad. Many artists have shown active interest to collaborate with each other and participated in this innovative Art Project.
TARO SAKAMOTO, the eminent contemporary sculptor from Japan and Meena Schaldenbrand, renowned quilt and fiber artist from MI, USA are the Judges of the Project.
CONGRATULATIONS!!
Collaborative Art Space has now finalised a list of participating young artists for the Community Art Project (Online)
TEAM 1:
ADITYA NANDAN/ KUSHAL AGARWAL/ NAVANSH MANKAR/ SHOURYA SINGH/ SWARIT VARSHNEY – THE SCINDIA SCHOOL, FORT GWALIOR
TEAM 2:
AAHANA SRIMANI/ INA BHARADWAJ/ KARISHMA CHOTRANI/ SAIRA DUA/ VASHITA RUNGTA – MODERN HIGH SCHOOL INTERNATIONAL, KOLKATA
TEAM 3:
AASTHA GANESH/ ANUSHKA ANAND/ HARSHITTHA/ MAHIMA DASH/ TAVISHI MUKHERJEE – NIFT, BANGALORE
TEAM 4:
ANNVI MITTAL/ KAASHVI CHOUKHANY/ KRITVEE MODI/ MEHAR SANGHERA/ SIDDHANGANA KUMARI – MAYO COLLEGE GIRLS' SCHOOL, AJMER
TEAM 5:
ANIKA SINGH THAKUR/ MOKSHINI JASOL/ POORNIMA CHAUHAN/ SAACHI VIJN/ USHA BANSAL – MAYO COLLEGE GIRLS' SCHOOL, AJMER
TEAM 6:
AAHIKA JAI/ AISHANI MITTAL/ DAVI KEJRIWAL/ SUDITI MEHTA/ TAMANNA JAIN – MAYO COLLEGE GIRLS' SCHOOL, AJMER
TEAM 7:
ADAA CHOWDHURY/ ANANDI GUPTA/ NISHIKAA VAID/ PUKHRAJ/ KHIWAMA RAI – MAYO COLLEGE GIRLS' SCHOOL, AJMER
TEAM 8:
KRISHNA BAUER/ SAMJITH LAKSHMAN/ R.MUKUNDAM/ S.B.DHEYA/ M. TANGA THARAGAI / S. YAHLINI – BHAVAN'S GANDHI VIDYASHRAM, KODAIKANAL
TEAM 9:
ANANYA PARIKH/ DARSHIL SURANA/GAYATRI PARMAR/NAISHA KHAUND/SHRINITHI SURESH/ SWARALI KAMAT / SVANIK KARTHA – JBCN INTERNATIONAL SCHOOL,BORIVALI
TEAM 10:
ANIKET MISHRA/ ANKANA GHOSH DASTIDAR/ ARSHITA SANGHI/ DEBSINGHA SARKAR/ DHIMAN NARAYAN/ INDIRA BISWAS/ RAJNANDINI DEY/ SIA AGARWAL / SHREYAN BANERJEE – CALCUTTA INTERNATIONAL SCHOOL, KOLKATA.
TEAM 11:
ARONI DAS/ GRANTHANA/ PARTH MEHTA/ RUDRA MAZUMDER/ SHRIYADITA SENGUPTA/ SIYA KABRA / VRISHABH VENKATESH – CALCUTTA INTERNATIONAL SCHOOL, KOLKATA
Collaborative Art Space is the brainchild of artist Malavika Mandal Andrew,  a postgraduate in Fine Arts from Kala Bhavana, Visva Bharati University, a Pollock- Krasner Grant awardee and the first Indian artist to be listed in the Techspressionist Artist Index.
"The idea of collaborative art space was born out of a collaboration with artist Davonte Bradley, the idea that while our physical bodies remain static, confined in the four walls of our home, our art has the ability to travel across the globe, reach places and corners that seem impossible," says renowned artist Malavika Mandal Andrew.
The online exhibition showcasing the art work will be held soon and an e-catalogue will be made featuring all the artworks created during the Community Art Project (Online).