8 November 2023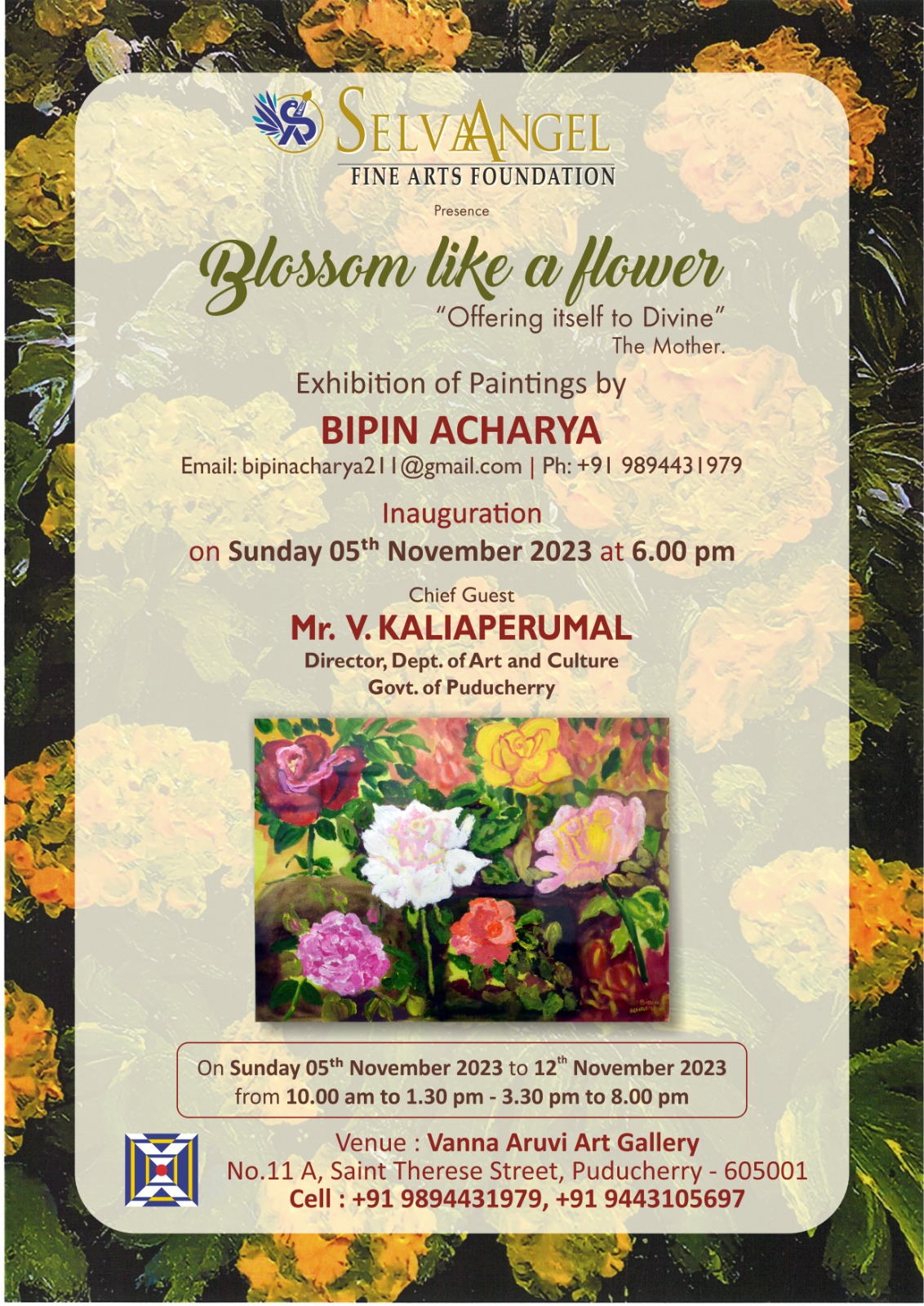 BLOSSOM LIKE A FLOWER
BLOSSOM LIKE A FLOWER – "Offering itself to Divine" The Mother
Renowned artist BIPIN ACHARYA from Pondicherry exhibits his unique paintings at Vanna Aruvi Art Gallery, Saint Therese Street, Puducherry from 5 November 2023 till 12 November 2023.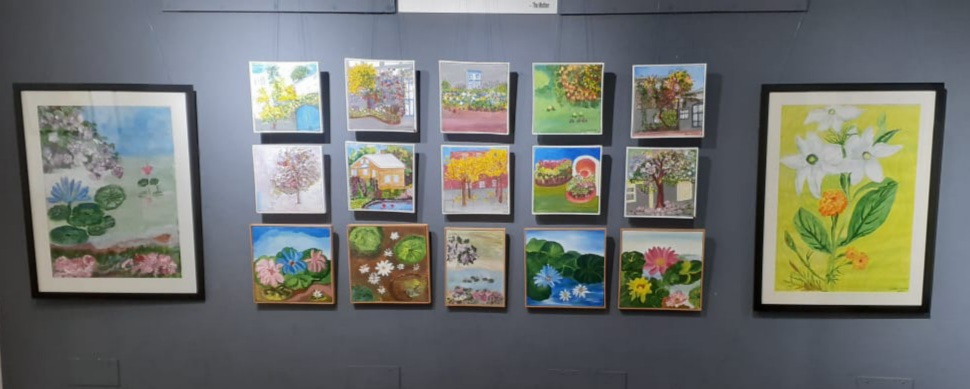 "My paintings are impressional realistic art form, where I invite the Mother Nature on my paper. I mainly paint with acrylic colors focussing on flowers and trees and try to capture the peaceful, happy and quiet ashram atmosphere in my paintings. Many viewers have informed me that they feel a pure and positive vibration from my painting," says the renowned visual artist Bipin Acharya.
"I started painting when I was 50 years and the continuous education activity of the Sri Aurobindo Ashram, Puducherry gave me an opportunity to nurture and inculcate this art. Managing the Ashram Exhibition House and working closely with different artists, I got the opportunity to learn new techniques and got inspired by their work," he added.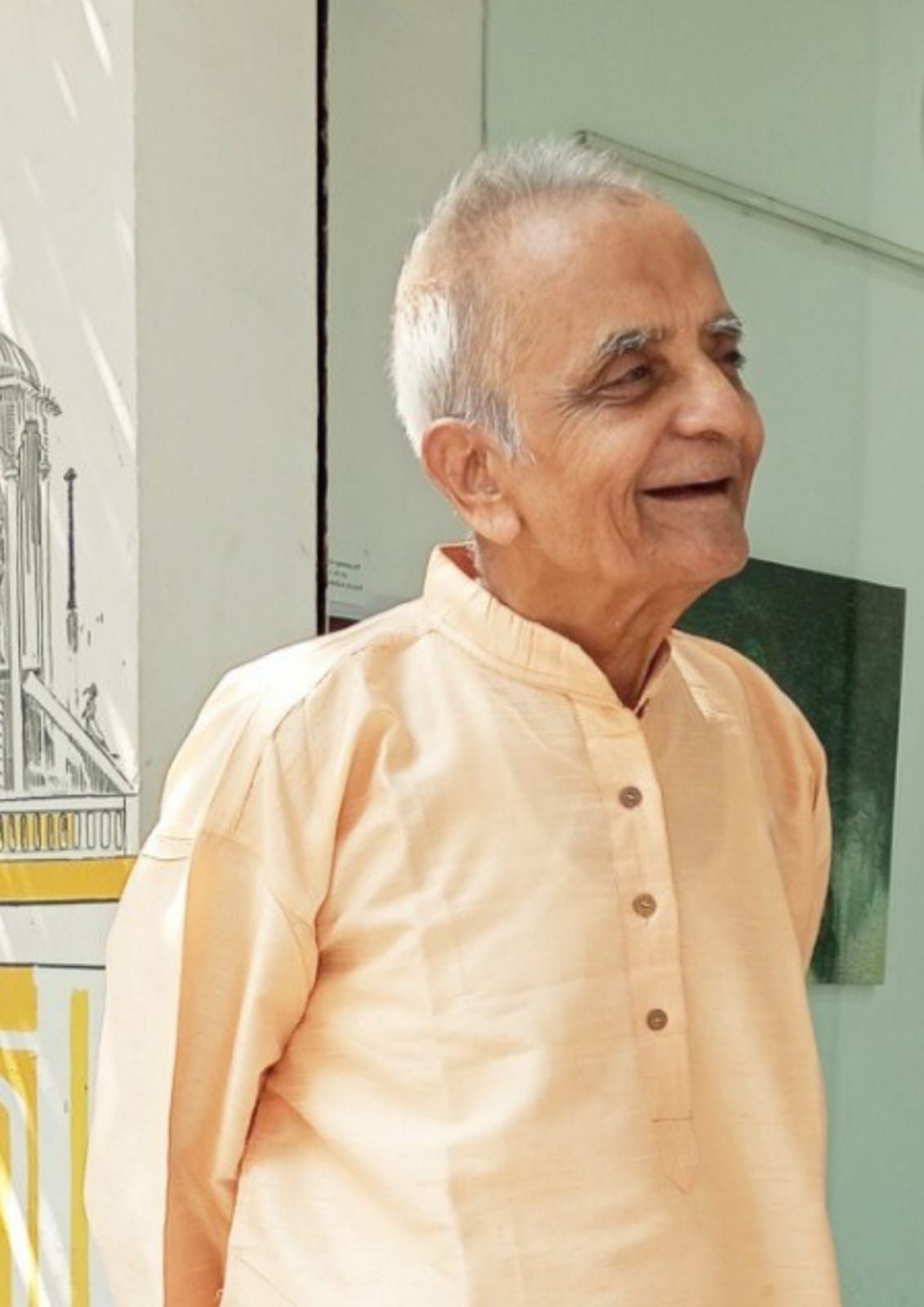 Artist Bipin Acharyaji has participated in many painting exhibitions in the country and abroad. He participated in MAA (Mother) and he was awarded a Certificate of Appreciation by the Hon. Former first Tourism Minister Sri. Karan Singh.
VENUE: VANNA ARUVI ART GALLERY/ NO 11A SAINT THERESE STREET/ PUDUCHERRY – 605 001