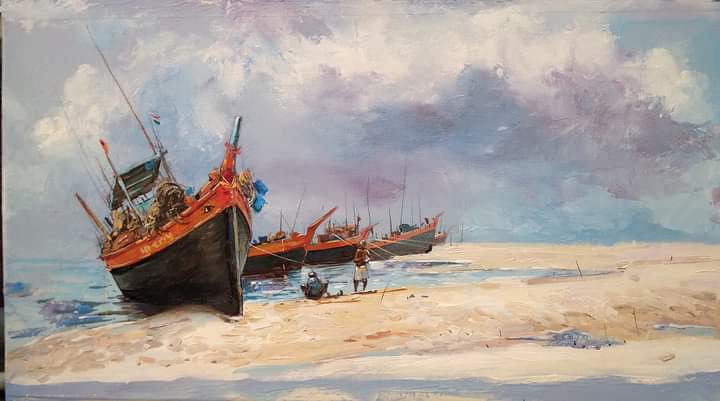 13 March 2023
ARTIST SATYABRATA KARMAKAR
Renowned contemporary artist Satyabrata Karmakar is known for his hyper realistic figures and mesmerising landscapes. He studied B.V.A (Visual Art) from the prestigious university of Indian College of Art and Draftsmanship, Kolkata under Rabindra Bharati University.
After his graduation, he travelled many parts of Bengal where he would stay for days painting landscapes. To bring the soul of Bengal into his art work he began painting her people and later portrayed many holy places and Sadhus of our ancient traditions of our country.
He usually paints in acrylic, oil and is equally adept at watercolour too.
He has participated in many exhibitions, camps and art fairs including Metro Art Gallery1998, Gaganendra Pradarshashala, Kolkata, Chitrakoot Art Gallery 2006, Gallery Exposure 2007, Gallerie 52d, Kolkata 2008, Academy of Fine Arts, Kolkata, 2010 and Academy of Fine Arts, Kolkata, 2020.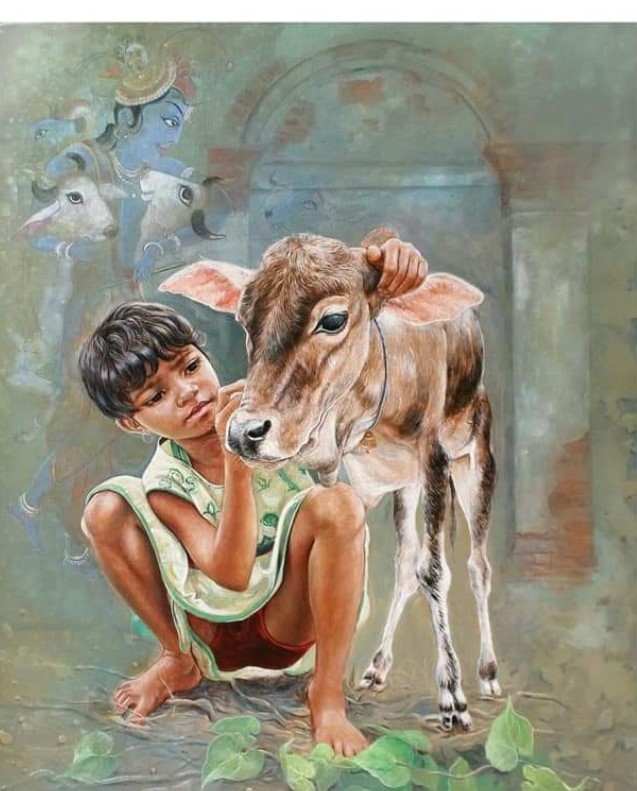 He has also attended many Camps and group exhibitions including Chemould Art Gallery , Kolkata 2005, 2007, Birla academy of art & culture 2009, EARTH sponsored by DAUGHTER at Gallery ICCR, Kolkata 2017and Academy of Fine Art, Kolkata 2000, 2005, 2010.
Artist Satyabrata Karmakar has twice been the recipient of the The Elizabeth GreenShields Award, Canada, 2008 and 2010.