20 November 2023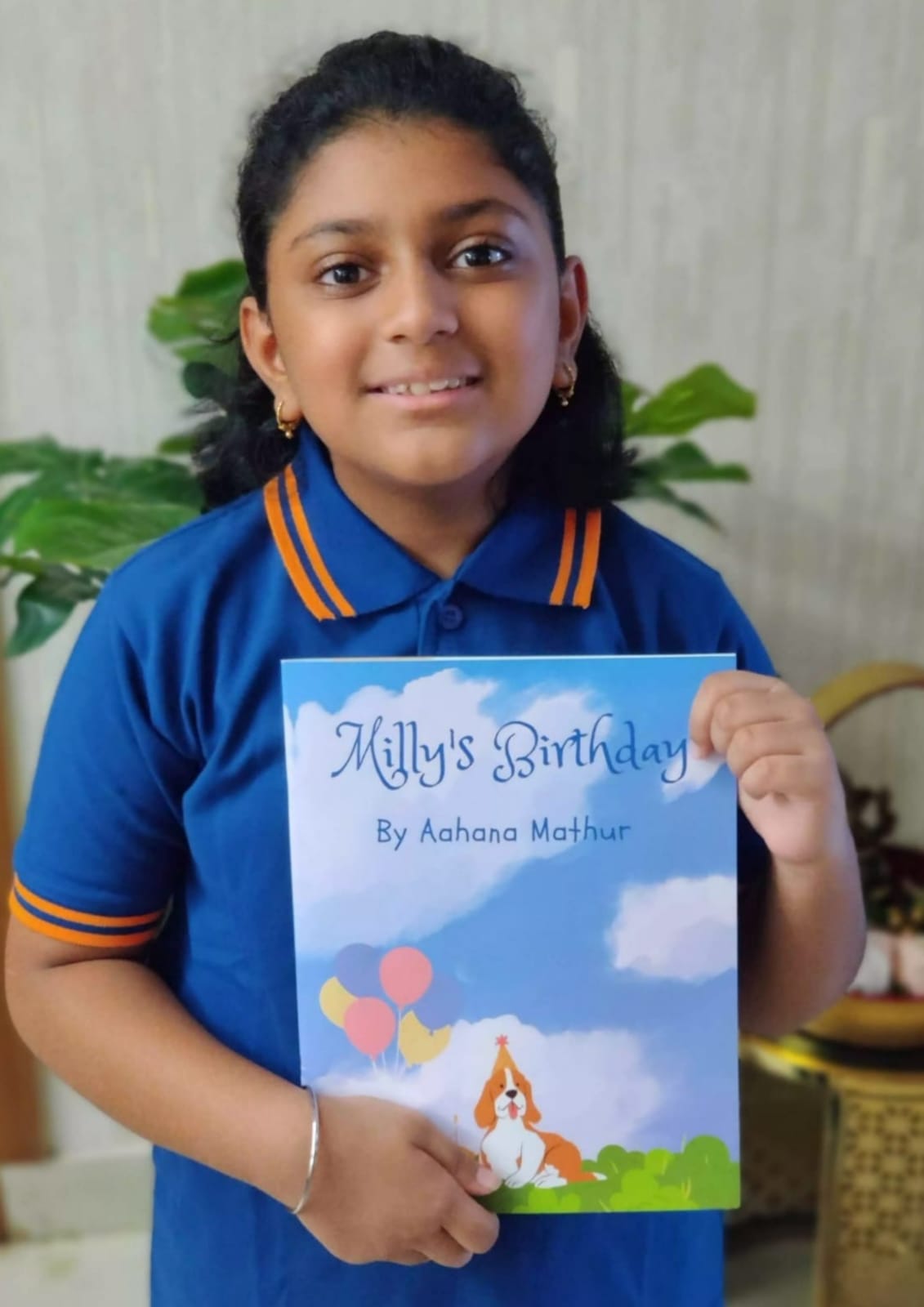 AAHANA MATHUR – A BUDDING WRITER FROM APEEJAY SCHOOL INTERNATIONAL, NEW DELHI
In the bustling heart of Delhi, Aahana Mathur, a nine year old Primary-Years-Programme (PYP), Grade-IV student of Apeejay School International, Panchsheel Park, New Delhi motivates all to unleash their creativity.
At a tender age, Aahana Mathur has penned down six self-published books, collectively known as the Milly and Me series. The books take the reader to an adventurous journey of a beagle pup named Milly. What's more, Aahana Mathur is an illustrator as well and  her intricate drawings seamlessly intertwine with the text, creating a captivating and immersive visual experience.
"The series borrows from my life as my mother used to narrate some stories to me. In each of those, there was a dog. Building on the same, I have come up with my own series," says Aahana who also has a passion for baking and intends to launch a 'no-fire cookbook for kids' soon.
Apeejay School International, Panchsheel Park, New Delhi comes under the aegis of Apeejay Education, with a legacy of more than five decades in quality education, comprising 26 educational institutions with more than 40,000 students, 65000 alumni and 5000 educators & staff members.  Apeejay School International, offers renowned International Baccalaureate (IB) PYP, MYP and Diploma programmes. Spread over 6+ acres in the heart of Delhi, School provides world-class learning and sports facilities.